Start UNION ARENA Here

An Easy to Start Playing
All-In-One Deck Set
This product contains a 50 cards deck
and 3 Action Point cards,
which allows you to immediately start playing UNION ARENA.
The product has Character line-up
from the series,
that are also beginner friendly.
Pick a deck from your favourite series and
enjoy card battles with it.

Exclusive Cards

Exclusive cards that you can only find
in this Starter Deck
Take your card battle experience
to the next level
by enhancing your deck
with booster packs sold separately.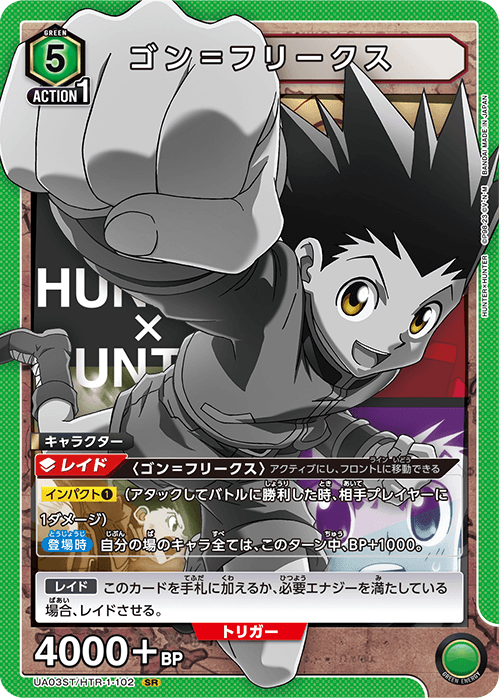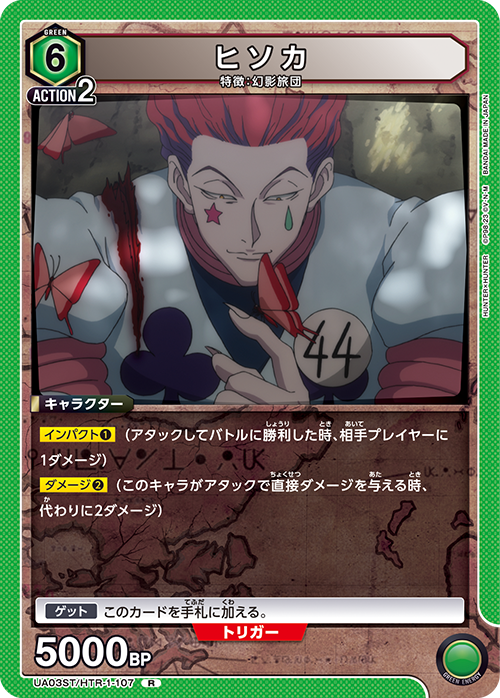 Action Point Cards

Includes 3 Action Point cards used in gameplay!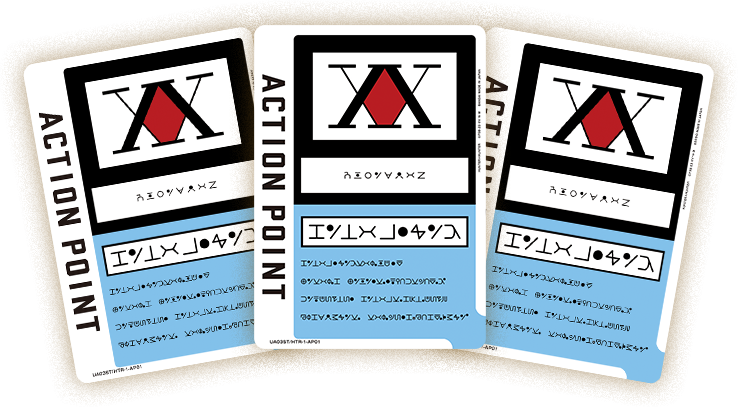 A low chance that a special Action Point Card
with a different art could be sealed instead!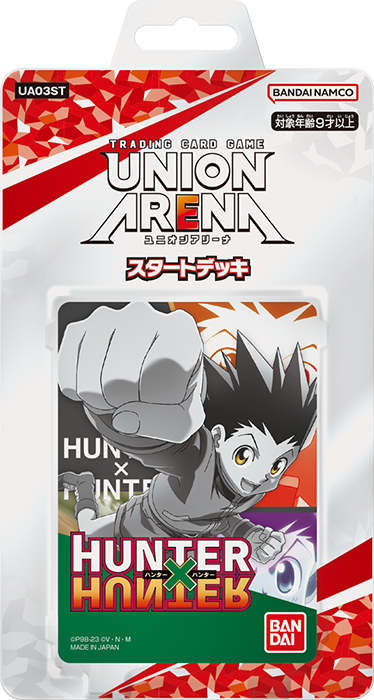 UNION ARENA STARTER DECK
HUNTER×HUNTER【UA03ST】
Release Date
March 24, 2023
Contents
・Constructed Deck x 1 (50 cards)
・Action Point Cards x 3
・Playsheet x 1
*Parallel rare is included in this product.
*Due to the nature of the product, multiples of one card may appear.
*The illustration may differ somewhat from the final product.
*Product details may differ from the actual product.