March 24, 2023

Project UNION ARENA Starts!

Choose your own hero


What is UNION ARENA?
UNION ARENA takes characters across different Japanese manga, anime and games and pit them against each other in card battles.
Check here for the detail rules
Starter decks and booster packs go on sale from 24 March 2023!
「JUJUTSU KAISEN」,「HUNTER×HUNTER」and「Code Geass: Lelouch of the Rebellion」will enter the UNION ARENA on 24 March 2023!
Each of the titles above will receive their very own starter deck and booster pack.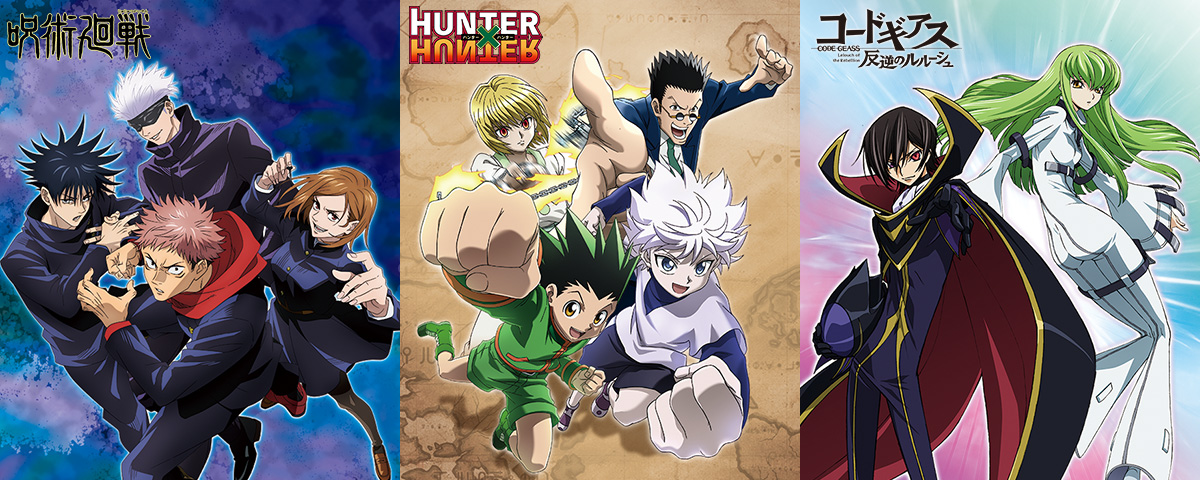 PRODUCTS
More titles are expected to join the UNION ARENA
Titles releasing in April 2023 are「Demon Slayer: Kimetsu no Yaiba」and「THE IDOLM@STER SHINY COLORS」,in May 2023「TALES OF ARISE」and「That Time I Got Reincarnated as a Slime」,in June 2023「My Hero Academia」and「Me & Roboco」will enter the UNION ARENA. Expect more titles to join every subsequent months.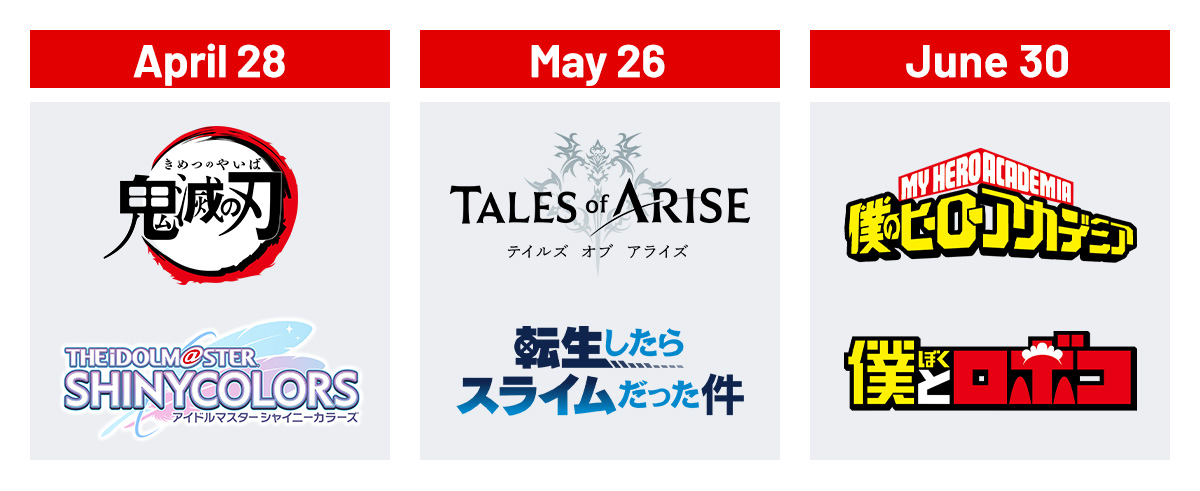 … AND MORE!
Teaching and shop event will start soon!
UNION ARENA TEACHING SESSIONS will start from 18 February 2023 onwards. Shop events will start from April 2023 onwards! Players will be competing in the 「UNION RARE SCRAMBLE」, where the winner will win the "UNION RARE" cards that are limited in copies worldwide. There will also be many other UNION ARENA events coming up, so please keep yourself updated with the latest UNION ARENA News and events, so that you don't miss out!
You can find the latest news and information on the official UNION ARENA website and official UNION ARENA social media platforms, so stay tuned!
TEACHING SESSION
Official Facebook Page
Official Twitter Account
Please be aware that the information in this web page is recorded as of 24 March 2023 and may be subjected the changes.